Mercedes 500K
1936
In de jaren dertig was de zeer getalenteerde Hans Nibel de
verantwoordelijke man voor de techniek en het design bij Mercedes-Benz. Hij zorgde ervoor dat er unieke samenwerking ontstond tussen de carrosserieontwerpers uit Sindelfingen en de technische afdeling in Stuttgart met de 500 K en 540 K (W 29) als hoogtepunt. Voor het eerst tentoongesteld op de Autosalon van Berlijn in 1934 dankte de Mercedes-Benz 500 de toevoeging K aan de aanwezige kompressor. Het vermogen van de 500 K steeg in de 540 K tot 180 pk waardoor de bolide in staat was tot een topsnelheid van 170 kilometer per uur. De cabriolet was zeer luxueus uitgerust en bediende een markt van rijke industriëlen en grote beroemdheden.
In the 1930s, the very talented Hans Nibel was the man responsible for engineering and design at Mercedes-Benz. He ensured the development of unique partnerships between the body designers in Sindelfingen and the engineering department in Stuttgart, and the 500 K and 540 K (W 29) were the highlight of these efforts. Making its first appearance at the 1934 Berlin Motor Show, the Mercedes-Benz 500 owes the addition of 'K' to the model number to the engine's compressor. With the arrival of the 540 K, the power of the 500 K rose to 180 hp, increasing its top speed to 170 kilometres per hour. The convertible came complete with luxury equipment, and served a market comprising wealthy industrialists and major celebrities.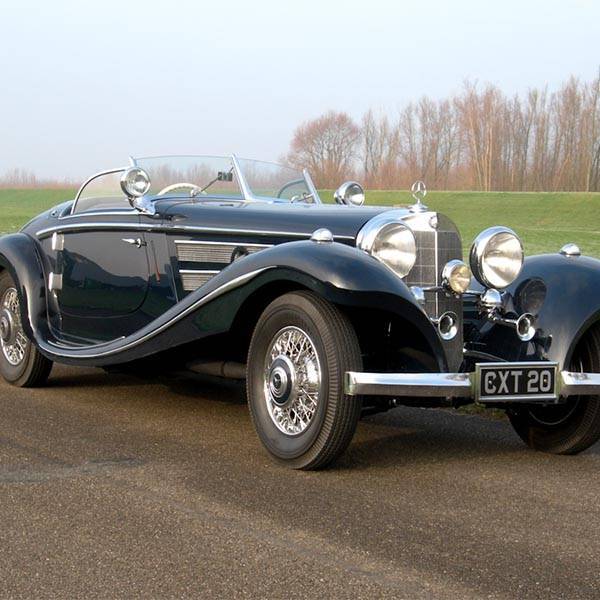 NIEUWSBRIEF
Stay
up to
speed!