Organisation reports 35,333 visitors
Image Maastricht, 16 January 2023 InterClassics breaks visitor record during Classic Car Show Maastricht Organisation reports 35,333 visitors Maastricht, 16 January 2023 – An amazing 35,333 buyers and enthusiasts visited the 28th edition of the InterClassics Classic Car Show in Maastricht over the last several days. This was the best edition yet of this event which has grown to become one of the most prominent classic-car shows in Europe. This edition placed a special focus on Circuit Zandvoort's Formula 1 history. The organisation presented a selection of historic F1 cars from every decade of this well-known race track in the dunes. The big crowd-puller was the Red Bull belonging to two-time world champion Max Verstappen. The many visitors also enjoyed the 1,000 shiny classic cars, youngtimers and supercars. The Sim Expo gave race-happy visitors the opportunity to personally experience how it feels to chase an F1 car down the Zandvoort track. Simulator manufacturers showed off their latest technologies. On Saturday, the final race of Simformula Europe was also held here. Damian Skowron from Poland walked away with the top prize of 3,000 Euros.
The organisation looks back on a very successful weekend. Erik Panis, InterClassics exhibition director, tells us more.
'InterClassics is finally back, after a two-year absence, and how! Having broken visitor records, this year's event shows that classic cars are still capturing the imagination. Youngtimers and supercars have also become regular fixtures on the show floor, making the event the ultimate platform for collectible cars. This development is rejuvenating our target audience, adding a younger crowd and thus ensuring the continuity of our event. The many 'sold' signs visible around the floor prove that our participants did good business here. Combined with the many positive comments from our visitors, partners and sponsors, this proves it was a successful event for everyone.'
International
InterClassics' international character typifies the event. Both foreign visitors and exhibitors are very familiar with the Maastricht exhibition. Swedish newcomer Filip Larsson of Motikon explains.
'The InterClassics exhibition floor offers a friendly and intimate atmosphere. Visitors got the chance to learn more about our business concept and I met many potential international customers. The central location makes a positive contribution to this. My first time participating was a success, and I would be happy to return next year with even more cars.'
The next edition of the InterClassics Classic Car Show Maastricht will be held at MECC Maastricht from Thursday, 11 through Sunday, 14 January 2024.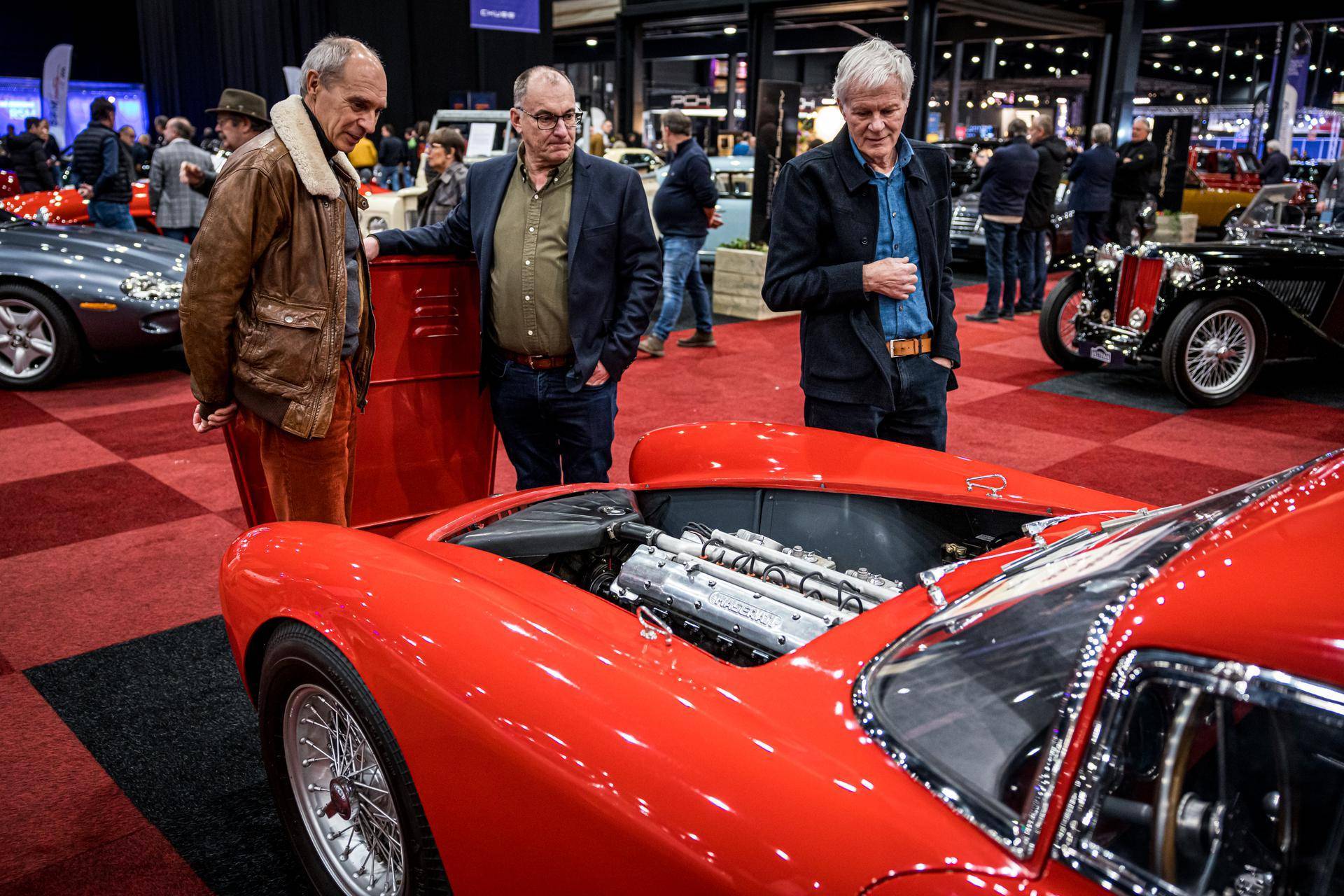 InterClassics breaks visitor record during Classic Car Show Maastricht
Organisation reports 35,333 visitorsImage Maastricht, 16 January 2023 InterClassics breaks visitor record during Classic Car Show Maastricht Organisation reports 35,333 visitors Maastricht, 16 January 2023 - An amazing 35,333 buyers…