The Jury
The concours may welcome a jury of world reputation during the inaugural edition of Days of Elegance. All have judged at the world's most prestigious competitions and bring a wealth of knowledge.
Ben Erickson – DK
Chief Judge
Ben Erickson grew up in America and after brief stays in Finland, time is now split between Denmark and Thailand. Ben is a linguist, fluent in five languages including Finnish, and runs a translation company. Ben works as an automotive historian and restoration consultant and serves on the jury of various concours around the globe.
Richard Keller – FR
Honorary Judge
Richard is well known in the European automotive circles as he spent 20 years with the National Automotive Museum – Schlumpf Collection in Mulhouse. He is jury member at various concours d'elegance. Very involved in conservation and restoration, his career focused on advocating the movement of historic cars. These pure pieces of art need to be maintained in running order.
Gundula Tutt – GER
Honorary Judge
Dr. Tutt is the owner of Omnia Restoration, specialized in the authentic restoration of original paints and other authentic materials on historic vehicles, as well as their reconstruction and forensic identification. Working as a consultant for many museums and prominent collectors and teaching vehicle restoration in Switzerland, she is often asked to give presentations and lectures on these topics around the world
Cecilia Muldoon – MX/UK
Technical Judge
Cici is the founder and CEO of UK based The Veritie Group. In her spare time, she is a classic car judge, focusing on the Ferrari marque. She has been a full member of the International Chief Judge Advisory Group, for whom she acted as PR director, and is a current steering committee member for the UK based Concours of Elegance at Hampton Court.
Michael Gross – GER
Technical Judge
Michael Gross has been surrounded by classic cars and vintage race cars since his early days. His career in the classic car market started in 2009. In 2013, he developed the classic car departement for a German online auction house. This was followed by setting up and establishing a classic car and vintage race car dealership in Germany. In 2021, he founded his own online auction house getyourclassic.com and advises clients around the globe.
Matt Stone – USA
Technical Judge
Matt Stone is a freelance journalist, author, broadcaster and former Editor at Motor Trend Classic magazine. He's been a professional automotive journalist and photographer since 1990. He's a Chief Class Judge at the Pebble Beach Concours d'Elegance, a member of the LeMay America's Car Museum Steering Committee and past-President of the Motor Press Guild trade association.
Caroline Cassini – USA
Technical Judge
Caroline Cassini grew up in the collector car world. She is a lifelong car enthusiast and has been participating in car events with her parents since the age of 3 and attended her first Pebble Beach Concours at the age of 4. Caroline was the Co-Founder and Vice President of the Edison Concours d'Elegance. She has judged at numerous Concours events worldwide, including the Zoute Concours d'Elegance in Belgium.
Raoul San Giorgi – B
Technical Judge
Raoul E. San Giorgi is a lifelong car enthusiast. He bought his first car at the age of 15, a bit unusual in Europe at the time… After finishing his career in banking and stockbroking, he fully concentrated. on living his passion for vintage cars. For the Louwman Museum in the Netherlands he was responsible for the restoration of many truly world class cars. The Milligen SSK, the Pegaso Cuppula , Maserati 300S , Lancia D23 , Alfa Romeo 8C 2900, to just name a few.
Julius Kruta – GER
Technical Judge
Bugatti man if any, Julius Kruta, born in 1972 in Berlin, grew up and studied economics in Frankfurt. In 1994, he founded a company that makes handmade reduced cars, mainly Bugatti models. He then started working for Volkswagen in 1999 as a consultant after the group had acquired the Bugatti brand in 1998. After having graduated from University with a thesis on Bugatti, he started his career in 2000 at Bugatti Automobiles S.A.S in the marketing department.
Nigel Matthews – CND
Technical Judge
Originally from Oxfordshire, England, The past 27 years of his lifelong automotive career has been in the classic and exotic car insurance industry as a specialty vehicle damage appraiser.  He is currently the Global Brand Ambassador for Hagerty 4. Nigel is a Charter member of ICJAG and the current Chairman. He has judged at concours events in Australia, Belgium, Canada, England, Germany, India, Italy, Switzerland, USA, and at Pebble Beach since 2005.
Ken Cross – USA
Technical Judge
Former Director of the Petersen Automotive Museum in Los Angeles, Ken is a 31-year Pebble Beach Concours d'Elegance Chief Class Judge and serves on the Selection Committee. A member of ICJAG, the International Chief Judge Advisory Group, and Chief Judge for the Greenwich Concours, Ken judges at Amelia Island, Boca Raton, Hilton Head, St. Michaels, Greenbrier, Salon Privé and 21 Gun Salute.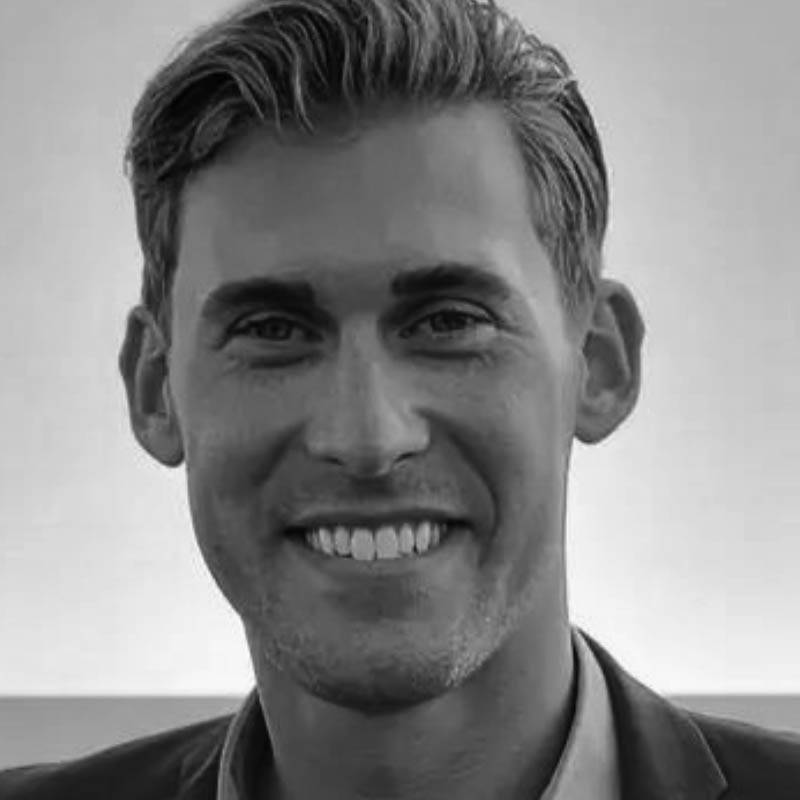 Dane Medici – USA
Technical Judge
For the last 10 years, Dane has been employed with Progressive Auto Insurance in New York. He took an interest in cars at an early age and restored his first car at the age of 16. He is an active AACA member and has judged in several concours across the U.S. including Boca Raton Concours, Elegance at Hershey, Greenbrier Concours, Radnor Hunt, Chattanooga, and Audrain Newport Concours. On his free time he enjoys his 1931 Chrysler roadster.
Chris Kramer – GER
Technical Judge
Chris has been working in the classic car industry for over thirty years as a collection advisor, value appraiser and FIVA Scrutineer. He collects German sportscars and has been a participant with his Gullwing in various Rallyes such as the Mille Miglia, he also was an entrant at various Concours events.  Chris is a charter member of ICJAG – The International Chief Judge Advisory Group. He is the Chief Judge for the 21 Gun Salute Concours in India. He presently judges at the Pebble Beach Concours d'Elegance.
Duccio Lopresto – IT
Technical Judge
Born in a collector's family, Duccio developed a taste for beauty and design thanks to his father. He worked for Lamborghini, RM Sotheby's and Hagerty, and The Classic Car Trust. He now attends international concours as a youth judge, including Salon Privé and Pebble Beach.
He is currently Director of Business Development, Europe for RM Sothebys.
Stéphane de Smedt – B
Technical Judge
Ever since Stéphane was a kid, he has been wandering around garages looking for sleeping beauties. Professionally, he is a sales manager for a Belgian car dealer for more than 35 years. His involvement in the Belgian federation BEHVA and the international federation allowed him to have an in-depth knowledge of the classic cars. This led him to be a member of the jury in various events including Spa, InterClassics Brussels and Zoute Concours d'Elegance in Belgium.
Mr. Madan Mohan – IN
Technical Judge
Madan Mohan is the founder and managing trustee of 21 Gun Salute International Vintage Car Rally & Concours d'Elegance in India. Madan is also Vice-President of HMCI (Heritage Motoring Club of India) where his passion for vintage cars and his vision to take India forward on the global map of vintage motoring. Madan is a valued jury member of a number of concours d'elegance around the world.
Maikel de Munnik – NL
Technical Judge
Maikel de Munnik has been active in the classic and exclusive car world for many years. After having held multiple positions at various automotive companies he has been the proud and enthusiastic owner of Maikel de Munnik Taxaties: authority in the field of valuation of antique, classic and exclusive cars. In addition, Maikel has been active internationally for many years as a highly valued jury member: Concours d'Elegance Paleis Soestdijk, Antwerp Concours d'Elegance and Classic-Gala Schwetzingen.
Peter Larsen – DK
Technical Judge
As well as his doctorate in English literature and semiotics, Peter has an enduring fascination in the great French marques and coachbuilders. Peter also serves on the Selection Committee for Pebble Beach, and judges in concours around the world. Peter is a member of ICJAG – International Chief Judge Advisory Group.
Aaron McKay – UK
Technical Judge
Aaron McKay completed his studies as managerial economics at the University of Lincoln in 2014. He then began his career in the automotive industry. Currently Aaron works as Deputy Editor for Classic ans sport Cars.
NEWS LETTER
Stay
up to
speed!